Multi Services Company – Qatar (MSC-Q).
"MSC-Q was established in 2004 with a clear objective to be one of the leading technology players in Qatar. Since then, MSC-Q invested a lot in local market technology needs analysis and was able to position itself as distinguished system integrator. MSC-Q puts advanced managerial practices like R&D, advanced Project Management methodology and large investment in people.
Due to MSC-Q customer driven orientation, we were able to build unique success stories through projects managed with great deal of attention to change management that compel with introducing new technologies."
We are pleased to announce MSC-Q as exclusive distributors of Clonallon products in Qatar. MSC-Q have recently expanded to provide hospitals with customised procedure packs, surgical instruments and ancillary items, along with surgical drapes and gowns.
Clonallon have worked closely with MSC-Q to introduce our product range and tailor our product offering to the needs of their customers within this territory. We look forward to building our professional relationship and expanding the Clonallon brand into the Qatar healthcare market.
Any requests for Clonallon products within this territory, should be routed through MSC-Q. please see the below contact information.
Multi Service Company – Qatar (MSC-Q).
Street 361, Zone 37
Building 226, Office # 6
Doha
Qatar
P.O Box 23730
Point of Contact: Ahmed Magdy
Email: ahmed.m@msc-q.com
Tel : +974 444 111 04 Ext. 140
Mobile: +974 3359 3339
Fax : +974 444 111 03
Web Address : www.msc-q.com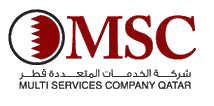 Clonallon procedure packs