Medical Engineering Company (MEC) Kuwait
"Medical Engineering Company is in the business of marketing, sales and after sales-service of Medical Engineering products to the medical and the allied industries and Project Management in Medical facilities. We build solutions that are appropriate, available and significant to all end users."
We are pleased to announce MEC as distributors of Clonallon products in Kuwait. MEC have recently expanded to provide hospitals with customised procedure packs, surgical instruments and ancillary products, along with surgical drapes and gowns.
Clonallon have worked closely with MEC to introduce our product range and tailor our offering to the needs of their customers within this territory. We look forward to building our professional relationship and expanding the Clonallon brand into the Kuwait healthcare market.
Any requests for Clonallon products within this territory, should be routed through MEC. Please see the below contact information.
Medical Engineering Company WLL
Plot C20, First Floor,
Kuwait Free Trade Zone,
Shuwaikh,
P.O. Box 1623,
Safar 13017
Kuwait
Point of Contact: Rajesh Varkey
Email: rajesh@mec-kwt.com; info@mec-kwt.com
Mobile : +965 5655 2414 / 6705 0820
Tel : +965 22084646
Fax : +965 22084656
Web Address : www.mec-kwt.com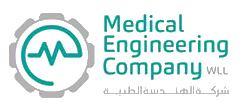 Medical Engineering Company (MEC) Kuwait
in the Kuwait healthcare market